When you are looking to hire the biggest and best recording artists, you can find everything you need at Blue Planet. When you book a Blue Planet Artist for your next event you have the peace of mind of knowing that your artist has been carefully screened, in real working conditions. Only the very best artists make it onto Blue Planet and all have received our exclusive Proven Performer tick of approval
Recording Artists
Recording Artists or music artists are highly specialised musicians who go to recording studios in order to fill in missing parts of a song such as guitar, harmonica, or extra strings. Aside from that they also record and sell their own music. Have you ever thought of hiring a music artist for your party? Well this thought does not cross the minds of most party hosts but it is a great way to spruce up an event.
If you are planning to hold a unique event with one of a kind entertainment, then a recording artists is the best way to go. Although it will cost you a bit more than the other entertainment options, it will surely be worth the effort, as your guests will have an amazing time. Below are the advantages that come with hiring a music artist.
Advantages Of Hiring A Recording Artists
When planning a party, you have to choose crucial things such as the venue, décor, seating arrangement, and of course entertainment for the invited guests. Providing entertainment during an event is one of the most vital aspects of planning a party as it determines how good the party will be. Invited guests not only judge a party based on the décor or food but also on how much they enjoyed themselves. Therefore, if you are planning a party, it is important to ensure that you fully entertain your guests. And, what better way to achieve that than to hire a recording artists? Hiring a music artist for your party is a wise move that will bring you the following advantages.
Interesting atmosphere: The major advantage of hiring a music artist is that your party will be much more interesting. It is better to hear a live performance than to listen to the recordings of your favorite songs. Guests at the party will have a great time as they will get to experience the thrill and excitement of listening and watching a live performance.
Creating life long memories: A live performance is something that will stick in the minds of your guests forever. Your party will be talked about long after it passes and will always be remembered with fond memories for years to come. What's more, you can capture great occasions of the party such as the live performances via videos as well as take pictures with the music artist or artists therefore ensuring that the day will never be forgotten.
Unique experience: Most people tend to hire DJs or have recorded music playing during parties. If you want your party to stand out, music artists are the way to go. There is just something unique about a live performance that delivers an exceptional experience that cannot be compared to anything else. The experience is even made better when the artist uses high tech audiovisual equipment such as good quality speakers, intelligent lighting, and fog.
Add some fun to corporate events: When hosting corporate events, many organizers shy away from incorporating some entertainment into the occasion. Quite the contrary, a bit of fun is required in corporate functions to bring some enjoyment for the guests. Hiring a music artist for a corporate event will break the strict formality and add some life to the occasion.
Flexibility: With recorded music you will only get to hear songs as they were originally recorded but live performances are more flexible. The artist can make creative and interesting alterations in songs thereby pleasing the guests and giving a more exclusive performance.
One on one connection: Live performances create a one on one connection between the artist and the guests. Aside from enjoying the musical instruments being played and the voice of the artist, guests get to interact with the musician and can even get on stage and join in on the singing. But, with a DJ or recorded music, the artist remains hidden behind all of the music.
How Recording Artists Get Paid
Making it in the music industry is not easy. In fact, several music artists have to struggle for years before finally getting a breakthrough. However, when the artist finally manages to sign up with a good recording studio, releases songs, and manages to gain a huge fan base then he or she will finally be able to reap the years spent fighting to make it. A popular music artist is paid by a river that is fed by many small streams and that is why every gig landed counts. These artists manage to make money in the following ways:
Radio: Every radio station worldwide is required to pay money to Performance Rights Organizations (PROs) for the right to play music to a large audience. The organizations then do some calculations and write a check to the music artist. Songs that make it to local or global charts also earn the music artist money. The higher the song is on the chart the more money it brings the artist.
Digital sales: Aside from buying CDs and albums, people also buy music on online stores and download songs from iTunes. The music sold on the various digital platforms earns the music artist some money. The amount of money earned depends on the agreement made between the musician and his/her recording company.
Publishing royalties: Some music artists write songs through which they earn publishing royalties. The publishers give the artists an advance on their earnings once a publishing contract is signed. When sales start coming through, the publisher then pays the artist more money depending on the stipulations found within the signed contract. The payment rate can be set as low as 8 cents per song per CD to as high as a few dollars.
Record royalties: Making money from record royalties is not easy and is only possible when the music artist sells many records. Every record contract is different from one artist to the next but all record deals charge the artist a certain fee incurred in making and selling the music. Once the fee is fully paid, then the artist begins making money. If the music sells poorly then the music artist may never get a dime from the record label.
Music sales: The most obvious way in which music artists make money is through Physical Merchandize Sales, that is the selling of CDs. Music artists have the option of buying their released CDs from their recording label or have the label sell the CDs and then pay an agreed upon amount. CDs can be sold in stores, online, and at concerts. Physical Merchandize Sales is one of the ways in which music artist make most of their money.
Christian Copyright Licensing International (CCLI): Churches pay CCLI fees in order to sing copy written songs by music artists during services. Though most people do not agree with this practice the music artists do profit from it.
Live performances: Music artists make most of their money from being hired for live performances. The live performances can be anything from world tours, to concerts, and yes being hired to perform during events such as weddings and corporate galas.
How to Find a Music Artist
When looking for a music artist for your event, you should ensure to get the best possible entertainer so that guests enjoy the party. With that in mind, you should be willing to pay to get the artist. The old proverbial saying you get what you pay for is very applicable in the case of hiring recording artists. If you are willing to spend money, you will end up hiring a talented artist. On the other hand, if you pay little then you will end up with a not so talented musician. Keep in mind that music artists usually charge according to their expertise, so the higher they charge the better they are at what they do.
One of the places to find a music artist is in the local directory. Looking through the local directory will enable you to find a music artist who is within your vicinity therefore you can set up an interview where you can find out more about the artist. Conducting interviews before hiring music artists is very important because you will get more familiar with them and know how talented they are as well as the type of music they play. Interviews also allow the music artist to deliver personalized entertainment during the event as you will get to relay the schedule of your party to the artist in advance.
Music artists can also be found online. In today's world it has become common practice for a variety of people such as company and retail shop owners, as well as music artists to create their own websites where they can market their services. Therefore, finding a music artist online is not difficult at all. The only thing you will need to do is conduct thorough research to ensure you get a talented artist who suits your personal style and the nature of your party. When searching for a music artist online, you should look into things such as level of talent, experience, number of performances, and the feedback left by previous clients.
If you are looking for a music artist but do not have the time to search either online or in local directories, then you should consider going through an event entertainment agency. With this option, you will be guaranteed of getting the idea music artist with ease. There are a number of reputable online companies specializing in providing music artists for hire. One reputable entertainment firm is Blue Planet Entertainment. All you have to do is simply contact the company and give specific details of the kind of artist you are looking for. From there, you can be rest assured that the artist who will be sent to you will be the perfect one for your event.
Why Choose Blue Planet Entertainment
Unless you have done it before, looking for a music artist is quite daunting. There are so many of them all claiming to be the very best in the entire industry that choosing one among them becomes confusing. Therefore, you will have to do thorough research to ensure you hire a great music artist. But with Blue Planet Entertainment you can skip the long researching process and actually end up having the best recording artists performing at your party. This is because the company has already looked into the entertainment industry and picked out the best among all the available musicians.
Blue Planet Entertainment has been in the entertainment business for years. Therefore, they will know which music artist is ideal for your specific party. Whether you are looking for a solo music artist or a group, Blue Planet will be able to hook you up with the ones that are best suited for your party regardless of the type of music you want played.
The Blue Planet Entertainment Difference
Unlike most entertainment companies which only provide you with the music artists, Blue planet aims at completing the entire live performance experience by helping you achieve the perfect audio visual set up. This company uses modern lighting, sound, and projection mediums to create an ambience that goes hand in hand with the theme of your party. Blue Planet combines creativity and a variety of mediums so as to achieve the perfect feel and look that will create the intended ambience. Whether the company uses fairy lights, paper lanterns, state of the art intelligent lighting, or video representations, you can be sure that the venue space will be transformed into a magically lit setting that will enable your guests to have the time of their lives.
With Blue Planet Entertainment, you will only be offered the very best of all the various Australian Recording Artists. Blue Entertainment artists have been carefully screened under real working conditions to ensure that they are not only good at what they do but are also the very best in the entertainment industry.
Summary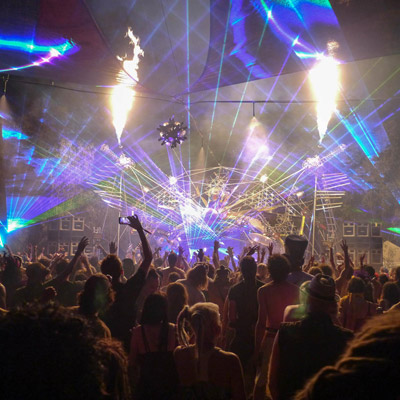 Service Type
Recording Artists for Hire
Provider Name
Blue Planet Entertainment
,
Level 10, 440 Collins Street
,
Melbourne
,
Victoria
-
3000
,
Telephone No.1300 738 735
Area
Description
Blue Planet Entertainment provide Recording Artists and Headline Acts for Corporate Events and Festivals in Melbourne and Australia Wide