World Music…
When you are looking to find or hire music from all over the Blue Planet, you have come to the right place.
World music is a musical category encompassing many different styles of music from around the planet, including some forms of Western music like folk music, as well as selected forms of ethnic music, indigenous music, neotraditional music, and music where more than one cultural tradition, such as when ethnic music and Western popular music intermingle.
Roots magazine's description of the genre as "local music from out there"
World Music
The term was popularized in the 1980's as a marketing category for non-Western traditional music. Globalization has facilitated the expansion of world music's audiences and scope. It has grown to include hybrid sub-genres such as world fusion, global fusion, ethnic fusion and worldbeat
When you are booking "local music from out there" for your next event you have the peace of mind of knowing that your artist has been carefully screened, in real working conditions. Only the very best artists make it onto Blue Planet and all have received our exclusive proven performer tick of approval
World Music
The term has been credited to ethnomusicologist Robert E. Brown, who coined it in the early 1960s at Wesleyan University in Connecticut, where he developed
undergraduate through the doctoral programs in the discipline. To enhance the process of learning, he invited more than a dozen visiting performers from Africa
and Asia and began a world music concert series.The term became current in the 1980s as a marketing/classificatory device in the media and the music
industry.There are several conflicting definitions for world music. One is that it consists of "all the music in the world", though such a broad definition
renders the term virtually meaningless.
Summary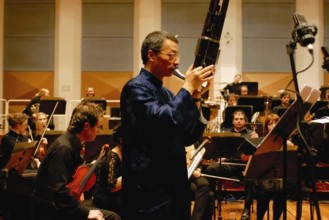 Service Type
Provider Name
Blue Planet Entertainment
,
Level 10, 440 Collins St
,
Melbourne
,
Victoria
-
3000
,
Telephone No.0418 364 728
Area
Description
Musicians from all parts of the World for Corporate Events, Private Functions and Weddings