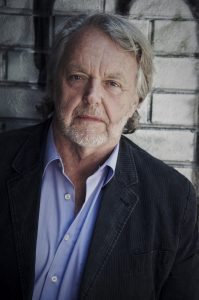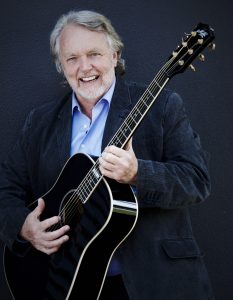 Mike Brady Keynote Speaker Entertainer
Mike Brady AM is one of Australia's most acclaimed and enduring entertainers.
Whether solo or with his band, he has been wowing audiences both young and old with his songs and stories for decades.
From the heady days of the 60's with his band MPD LTD and their enormous #1 smash hit 'Little Boy Sad', through to his time in Vietnam entertaining US forces, followed by solo hits like 'Sympathy' and of course the sporting anthems which have become part of the Aussie football language. 'Up There Cazaly' was the biggest ever Australian hit at that time and 'One Day in September' was hugely successful.
But there is a lot more to Mike than sporting anthems.
He is the writer of some of Australia's most catchy advertising jingles for radio and television and his huge success in this area is evidenced by many of his music tracks which are still on television and radio today. He has remained relevant for generations.
As a speaker and performer, Mike's solo presentations combine humor and music in an entertaining way to illustrate what has been a lifetime jam-packed with highs and lows but with very little down time, he takes the audience on an emotional musical journey through his music and stories, performing his hit songs described by many as "beyond our expectations".
In June 2013 Mike was appointed a Member of the Order of Australia (AM) for services to the community and to music as a composer and performer.
On Monday 3rd July 2017 Mike was honored to be named Victorian of the Year in a ceremony in the Melbourne Town Hall and on 7th November 2019 Mike was both thrilled but humbled when 'Up There Cazaly' was inducted into the National Film and Sound Archive of Australia 2019 Sounds of Australia registry.
Mike Brady Keynote Speaker Entertainer
…was born in England and moved with his family to Australia when he was 11 years old. His recording career began in the mid 60's with the formation of MPD Ltd (Mike, Pete & Danny). MPD
Ltd went on to become one of Australia's most successful pop groups of the 60's with hits such as 'Little Boy Sad'. The group toured overseas, including England and when MPD disbanded, Mike
toured extensively throughout Vietnam during the war. He continued to record the occasional solo single, one such single being the hit "Sympathy" which reached the National top 10.
From the 70's onwards Mike spent the majority of his time building his career as a record producer and a producer and writer of some of Australia's most catchy advertising jingles for television and
radio. One such jingle brought Mike back into the public spotlight. He was asked to write and record a promotional song for Channel Seven's Football program. This song, being 'Up There Cazaly', went
on to be the biggest selling Australian single of all time, with sales in excess of 250,000 and has become the unofficial anthem of all Australian Rules Football Fans.
His song 'One Day In September' has become part of the Football language. He also co-wrote and produced Greg Champion's huge hit 'That's What I Like About Football'.
It was during this period that Mike also formed his own Record Label and Record Production Company, Full Moon Records, and Publishing Company, Remix Publishing. Two hugely successful singles released by Full Moon were Mark Jackson's 'I'm An Individual' and Joe Dolce's 'Shuddap You Face'. 'Shuddap You Face' broke the record previously held by Mike's 'Up There Cazaly' as the biggest selling Australian single in history and has been translated into many different languages.
During the heady boom years of the 1980's and early 1990's Mike continued with his career as composer and songwriter. His huge success in this area is evidenced by many of his music tracks which are still on television and radio today.
Mike has recorded in the home of Country Music, Nashville Tennessee and then in July 2014 Mike returned to his ancestry along the bloodlines of his father and his fathers' father. Over a 7 week
period in Ireland, he recorded 'BLOODLINES', The Australian Irish Story, which is a complete departure from anything you may have heard from him before.
In June 2013 Mike was appointed a Member of the Order of Australia (AM) for services to the
community and to music as a composer and performer.
On Monday 3rd July 2017 Mike was honored to be named Victorian of the Year in a ceremony in the Melbourne Town Hall and on 7th November 2019 Mike was both thrilled but humbled when 'Up There Cazaly' was
inducted into the Sounds of Australia registry!
Mike continues with his public speaking engagements and live performances both solo and with his bands, 'The Mike Brady Band' and 'Greenspot'.
Mike Brady Keynote Speaker Entertainer Testimonials
READ TESTIMONIALS...
Meritum Financial Group – Annual Conference – Hong Kong
Mike Brady's speaking engagement at the annual conference – Also closed the show with a couple of songs. Mike Brady was invited to be our closing Keynote Speaker at our annual conference in Hong Kong .
We found Mike to be a very down to earth Celebrity to deal with, that shared his personal experiences with us, which related very much to our business and our people. Mike lifted everybody and left everyone on a very positive note, We thoroughly enjoyed our time with Mike and would highly recommend him.
Brian Dau
Meritum Financial Group
Saputo Dairy Exhibition
We hired Mike Brady to entertain a crowd of guests at our Saputo Dairy Expo held in South Gippsland, in Victoria. Mike took both us and all our guests on the most fabulous musical journey about his life, delivered through both stories and songs that were beautifully told and sung and peppered throughout with humour.
Mike is an extremely talented individual and had the audience captivated for his whole performance. Mike has a fabulous sense of humour, he kept us all laughing throughout, and, much to the delight of our audience, did not rush out the door after his gig was finished – he was happy to spend time with our guests after his official time on stage had finished. Enthusiastic, engaging, entertaining and easy to get along with,
Mike is a true gentleman and an incredible showman.
Deanne Kennedy
Managing Director
Jaydee Events
Reservoir RSL
Can you please pass on our gratitude to Mike and the Band. What an amazing day! Everyone present, young and old, were blown away with the show.
Could not have been better. Members still talking about it today saying they underestimated the depth of Mike Brady's talent and versatility. Many thanks again from all at Reservoir RSL!
Sandy Richards
General Manager
Reservoir RSL Sub Branch Inc.
Alkira Foundation Gala Dinner
We really appreciate and admire your entertainment ability based on jingles, song and conversation from your life experiences. The performance was exceptional, hitting the mark for all of the audience with participation and engagement. The feedback was unanimous and we thank you for your time and commitment. A highlight for us was your inclusion of one of our in your closing song which exemplifies
the Alkira philosophy of engaging our participants in all we do. The delight shone in her eyes, those of her family and our community. Once again, thank you for your time and performance and hopefully our paths can cross again.
Peter Harrison – Board President
Lisa Sawatzky – Chief Executive Officer
LaTrobe Lecture
Thank you for your splendid Latrobe Lecture. It was greatly enjoyed by all present (including the Kitchen staff who managed to catch a glimpse). I think telling your story illustrated with music was a great way to undertake the lecture.
Dr Anthony Cree OAM
Secretary, Victoria Day Council
Rotary Conference
Just to let you know that we were delighted to have Mike with us at the Rotary Conference. He is an amazing character and a fascinating man who started our conference with warmth, laughter, song and
showed what inspiration is all about.Please pass on our gratitude to him for his time.
Sue Scott
Rotary S.A. District Tasmania
HeartKids Anniversary Gala Dinner
Mike, to put it mildly and succinctly as possible you, and the band you compiled, put on "one hell of a performance". We have been literally inundated by those who were privileged to be there with
congratulatory wishes..almost all of which singled out the quality of the entertainment as being beyond their expectations and that of any function HeartKids had previously held. It was also mentioned
repeatedly that you spoke of the organisation during your performance with a level of understanding and empathy that was completely unexpected but truly appreciated. Your band was quite frankly a major, if not THE major highlight in an evening filled with highlights. Thank you for doing justice to our evening in a manner which only reiterated the sheer professionalism of both you as a perform and Bradyworks as an organisation that brought it together.
Norm Hutton
Chief Executive Officer
The Order of Australia Association (Vic)
Southern Central Suburban Regional Group
A sensational evening you gave us all at the Sandringham Club. You are truly a great entertainer and your life story is something special and we were all spell bound with your life from very humble beginnings. May you long continue your great entertainment repertoire.
Roger B Wilson OAM
Past Chair South Central Suburban Regional Group of the Order of Australia
Australian Industry & Defence Network – Vic Inc
Please pass on my sincere thanks to Mike for the wonderful presentation and entertainment that he provided last night at the Defence Association awards. The members were absolutely blown away by his presentation and really appreciated the time he was able to spend speaking with them during the networking breaks.
Thank you for your assistance in making it all happen so seamlessly.
Mrs Sue Smith
Executive Officer
Echuca Moama & District Tourism
Entertaining, engaging and a true professional, Mike Brady had the audience in the palm of his hand from the moment he stepped up to the microphone. With a relaxed laid back approach, Mike took the audience on a wonderful life's journey through words and music. A great story teller and great musician who had the audience laughing, singing and sometimes even shedding a tear. A brilliant performance from a true professional, Mike was outstanding.
Tom Smith
Chief Executive Officer
Echuca Moama and District Tourism.
Australian Institute of Chartered Loss Adjusters
Mike was very well received and mixed well with everyone there. He was the best entertainer we have had.
Mark Rogers
Mark A Rogers & Associates Pty Ltd
Men's Shed
I wanted to say a massive thank you to Mike for the recent Men's Shed dinner.
Mike was beyond fabulous, he had the crowd laughing and crying with laughter. He is incredibly personable and the guests really loved his performance.
To be honest I was not sure what to expect and was blown away, I would definitely try and secure Mike for future events.
Thank you again, it was a great night made even better with Mike's performance.
Lauren Gadd
Conference Coordinator
DC Conferences
Northern Health Annual Dinner
Over the past ten years Mike has been the Master of Ceremonies at public and corporate events for Northern Health. Throughout this time, he has researched each event, attendees and cause to ensure he
maintains the attention of up to 500 guests. Mike is not only a fantastic MC he is a gentleman and very generous with his time.
Ryan Brown
Director, Foundation, Corporate Communications, Northern Health
Loddon Shire Powercor Business Excellence Awards
Thank you for performing at the Loddon Powercor Business Excellence Awards. You provided us with a fantastic evening of entertainment. The feedback that I have received from many of our community who were present on Thursday evening was extremely positive. The audience enjoyed your performance and I was particularly impressed with the way that you mingled with the crowd after the event, staying late into the night to make sure that anyone who wished to speak to you had the opportunity to do so.
John McLinden
Chief Executive Officer
Loddon Shire
AFL event
The night went super well, great feedback from staff and the boys. They all loved it. Keen to make it an annual feature
Kevin Sheehan
National Talent Manager
AFL HOUSE | 140 Harbour Esplanade | Docklands VIC 3008
Victoria Caravan Parks Association Conference
Mike really connected with our audience. They loved the way he wove his story into his songs, and the singalongs were fabulous. Great finish to a very successful conference.
Elizabeth White
Victorian Caravan Parks Association
Think Water Conference
Mike Brady performed at our annual Think Water Conference and delighted the audience with his stories, jingles and songs. We were very pleased that Mike reached out to all of our audience in his show no matter their gender or country of origin. His humour was clean and genuinely funny and we had very positive feedback the next day. We would seriously consider having Mike back for a repeat performance.
Bryan Ward
General Manager
Think Water National Support Office
The Investors Club
The Investors Club was honoured to have Mike Brady speak, entertain and inspire us over dinner. To hear Mike's full story, including the successes he made, lost, then made again; he truly did inspire our audience and help us all realise that anything is possible with hard work and application – thanks Mike!
Troy & Sharon Gunasekera
National Managers
The Investors Club
Merbein & District Community Bank
"Mike Brady is a true professional.
From the time I met him at the Airport to the time I dropped him back, the man oozed nothing but class. We had the pleasure of listening to Mike talk & sing & everyone left our function with huge smiles on their faces. Mike kept the crowd entertained as only he could.
On a personal note, I spent a bit of time with Mike & we had some very meaningful discussions & some of
the things he told me, I will carry forever. Mike is a "great bloke" & I cannot speak highly enough of him.
I will try to book him for either the upcoming State or National Conferences or for our Community Bank Network.
Thank you for promoting & introducing Mike to us, he has certainly made a huge impact on us all.
Robert Libchard
Merbein & District Community Bank
Sing Australia National Conference
We were very happy with the whole event and how it went. Mike was received fantastically by everyone.
Margaret Davies
Deputy Director
Sing Australia Pty Ltd
The Bragg Group
Our group of ladies and gentlemen thoroughly enjoyed Mike's performance. The immediate feedback the committee received was all wonderful.
It all worked fabulously and thank you Mike for performing for the extra time. Mike is a very amusing and entertaining performer. Thank you also for your assistance with organising and
liaising with Beau Mond. For us as a committee, the whole day was a success.It truly makes the effort in organising these days worthwhile.
Ricarda Lillis
Business Manager
Donvale Primary School – On behalf of the Bragg Committee
Australian Grain Industry "End of Conference Dinner"
Mike was great and even though the room was a bit dark he made it work and the feedback has been really positive. We really appreciated his help at short notice.
Rosemary Richards
Conference Convener
Australian Grain Industry
Birregurra Australia Day Celebrations
Thank you for being our Australia Day Ambassador, your willingness to perform the Australian National Anthem, your inspiring Australia Day Speech and your grand performance of your two songs as part of the official ceremony as well as your keen participation in the celebrations. It has been deemed a great success and your role was an integral part of the day and is greatly appreciated.
Colac Otway Shire
Western Bulldogs Hall of Fame Event
The event was a huge undertaking for our club, celebrating 17 years of the red, white and blue's history was no easy Task. However, the feedback has been overwhelming with many positive e-mails and phone calls, making all the hard work worthwhile. Your support of the event was a contributing factor to it's success, and for that we are extremely grateful.
Thank you once again for your support and we look forward to working with you again in the very near future.
Anna Mitchell
GM Communications, Markteting & Events
And Jarred Hanks
Events Executive
Western Bulldogs
Carlton Football Club's official opening event of Visy Park
Thank you for your involvement in the Carlton Football Club's official opening event.It was a most wonderful occasion and the feedback has been nothing short of sensational. It was a spectacular and appropriate way to open the club's magnificent new premises and your performance with the Melbourne University Choir was outstanding. I look forward to working with you again soon.
Walter (Wal) Bishop OAM
Special Events Management
Wal Bishop Enterprises
Croc Media AFL Launch
Mike Brady was just the best. The feedback we received from people during and after the show was how well he presented himself, not just as a tragic Collingwood supporter but advocate and promoter of the game. He is an absolute pleasure to work with and couldn't have done enough for us to help make it all work on the night.
Radio 2AY Albury
GIGS 
"I booked Mike recently for my friends' wedding. The event was a big occasion and there were several very professional acts playing as well. I can honestly say Mike absolutely made the occasion and was an absolute hit. He played a fantastic 40 minute set that included all his hits as well as some stellar Australian rock gems. All the guests were just rapt! Mike was even generous enough to imbed some lyrics into his material specifically for the Bride and Groom and then stick around to meet and greet many of the guests which was great.
I thoroughly recommend Mike Brady for any function".
Stuart Gibson
Partner /Corporate Advisory
MILLS OAKLEY

Werribee Football Club
On behalf of the Werribee Football Club I would like to say what a great thrill it was to have Mike play at our last home game which was also our last home game before our redevelopment. Mike went above and beyond writing a special Werribee song which was an absolute highlight for everyone at the lunch. His combination of football anthems and his own material from his cd's and advertising jingles had the crowd mesmerised. The whole presentation was first class and I would highly recommend Mike for any occasion for any sporting club or organisation. He is a very talented entertainer who has that magical quality that touches people and totally engages people of all ages and backgrounds. He was totally professional in all dealings with the club and we really appreciated him taking time to pose for photos and sign autographs and talk to our supporters and sponsors after the gig. We will have him back anytime'
Kevin Hillier
Media Manager
"I totally concur with Kevin sentiments, we had a wonderful day and thoroughly enjoyed the professional and supportive manner Mike provided.
From a personal level, it was terrific… to talk to an ex: Port Melbourne boy … although Mike barracks for Willy !!
Mark Penaluna – CEO
Rotary Club of North Balwyn
On behalf of the members I would like to thank you for giving so generously of your time and the excellent entertainment tonight. Your easy delivery, humour and personal manner made it all the more enjoyable. Our Club prides itself on having speakers who are entertaining and inspiring and you met this criteria beautifully.
Maurie Walters
Speaker Program Manager
The Rotary Club of North Balwyn
Mitre 10 Conference
Mike suited our clientele very well (with his history with Mitre 10) When he sang Up There Cazaly the whole crowd got involved and loved it. He was very professional and did a great job.
Keith Christenson
2one2F
KOROIT IRISH FESTIVAL TESTIMONIALS (May 2015)
"Was so impressed with your work at the Koroit Irish Festival at the weekend…I just had to buy your album! I really connected with his lyrics/subject matter…(not just the ones that made me cry) but also the tribute to people like William Buckley, Jack Loney, the Otway's etc. of which I have a fascination with myself. Brilliant experience…"
Louise Hillard
Performing Arts Teacher
OH&S Rep.
Northern Bay College, Peacock Campus
"Have just spent Saturday at the Koroit Irish Festival and enjoyed Mike and the band very much.
Please say thanks for the great entertainment and I'm sure that goes for all who were there".
Mary Szymanski
PORT FAIRY FOLK FESTIVAL TESTIMONIALS (March 2015)
"A stunning Port Fairy Folk Festival debut by Mike Brady.
Packed houses followed wherever he went and he did not disappoint with performances to highlight the songs from his new Bloodlines album. These stories of Brady's Irish connection struck a chord with audiences in a part of Australia more Irish than some parts of Ireland itself."
Anthony Brady
Moyne Gazette Newspaper, Port Fairy
Subject: Tribute to Mike Brady
"We have just returned from our fifteen attendances at the Port Fairy Folk Festival and were enthralled by an act this year, Mike Brady and his band. We thought we had seen the best some years ago when we watched John Williamson but we were wrong! Mike Brady's lyrics, voice and storytelling between songs, was just pure delight. We saw him on Saturday in the Lighthouse Café and again the following day at the Reardon Theatre, were he was just as good if not better. After singing all the songs on his new album he ended with a couple of the late Joe Cocker songs and although he didn't have Cocker's movements I think he sang them better!! So diverse. He left the whole audience wanting more"
Terry Anderson
"Dear Mike,
Just wanted to thank you so much, we came to see you at the theatre in Port Fairy, and the whole family has been loving Bloodlines.
The children really love William Buckley and Old Jack particularly. As for myself, I was glad we were up front of the gig, as I was weeping at a few numbers. Your ability to share through song is fantastic, and I really wanted you to know, the album touched our whole family.
We are of course, huge footy fans, and your "superannuation" song is often played here, and the children MUST be thrown in the air for it (Hence we did so at the performance).
I myself grew up with the anthem, and am so glad my children are too. A teacher I had in primary school told a story about the song, he was in church, and as the priest held up the bread, his then three year old cried out "Up there Cazaly"! Gold…
Thanks once more.
Cheers"
Chelsea Carswell.
"My good lady and I had the pleasure and privilege of seeing your Reardon Theatre concert at the recent PFFF. What an afternoon! Having heard nothing of your work other than "Up There…" we were blown away by the breadth and poignancy of the programme. Thank you for a wonderful hour or so (more given the afterglow). It's very hard to judge musical experiences comparatively but your show was up there with Boys Of the Lough at a memorable 12 midnight – 1:30/2:00 am concert and Battlefield Band with the new addition of John McCusker, both in the same theatre and many years ago. Some concerts become burned into the psyche and yours is one of them".
D Tabener
"Dear Mike Brady,
Just a short email to you to express my sincere feelings that I have obtained from your new Album.
I used to be a fan of yours (MPD Ltd.). I used to front up at the Dandenong Town Hall quite frequently when you guys were on and to this day I always remember your opening song (Mr. Moonlight). A Beatles song I think – not sure.
Anyway, as I am older now I lean to my roots. My father was born in Cork, (he died in 2008) but he left a great legacy to me of Irish songs and ballads.
must say, though, I have heard many Irish groups, Chieftains, Paddy Reilly, etc. etc. but I think that your album is one of the best Irish songs and singer (yourself) I have heard.
I thank you for making such a fine album and am trying to spread the word. Every track has power and emotion. I hope it does well for you because it is the best.
Thanks"
Denise Wood
More Speaker options for your event
Blue Planet Entertainment have a fantastic range of speakers from sporting and business worlds who can set the tone for your event and deliver a talk that's both entertaining and memorable. If you are looking for a keynote speaker, sports speaker, motivational speaker, celebrity speaker, lifestyle speaker, business speaker conference facilitator, MC or for something completely different, you are in the right place.
Blue Planet Entertainments professional approach to each inquiry means that you get that best service possible. We work with you to make sure you engage the perfect speaker to suit your experience and budget
Through the excellent service we provide, Blue Planet Entertainment are working with some 'Great Australian' companies on an ongoing basis.
Call us on 0418 364 728 to discuss your next event speaker!!
Check out more great entertainment options at Blue Planet Entertainment TV!!
Summary
Service Type
Keynote speaker singer entertainer
Provider Name
Blue Planet Entertainment
,
Level 10, 440 Collins St
,
Melbourne
,
Victoria
-
3000
,
Telephone No.0418 364 728
Area
Melbourne, Victoria, Australia
Description
Mike Brady Keynote Speaker Entertainer, Mike's presentations combines humour and music in an entertaining way. Bookings 0418 364 728