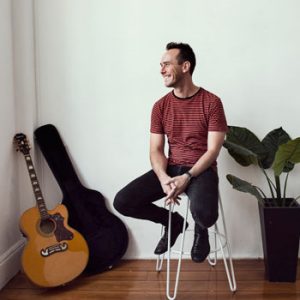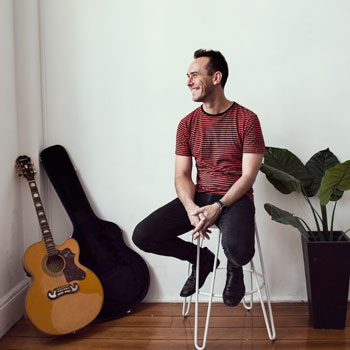 Michael Solo Acoustic Singer Guitarist is an extremely talented young Solo Singer and Guitarist with extensive professional experience as both a presenter and performer in Brisbane and South East Queensland.Recently settled in Melbourne. Michael is available for corporate Events and Weddings in Melbourne and Australia Wide
Recent testimonial:
Michael performed at the Toowoomba Hospital Foundation's annual Women of Strength Luncheon featuring Ita Buttrose, in front of 500 guests. Michael was punctual, personable and extremely professional at all times. He followed directions well and performed a diverse range of music throughout the event, showcasing his extreme talent and technical skills. I would recommend Michael for any large corporate event or function."
​– Jasmine Theodosis, Events and Sponsorship Officer, Toowoomba Hospital Foundation
Michael Solo Acoustic Songlist
Across the Universe – The Beatles
All You Need Is Love – The Beatles
All I Need – Radiohead
All I Have to Do Is Dream – Roy Orbison
All I want is you – U2
Ain't No Sunshine – Bill Withers
Achy Breaky Heart – Billy Ray Cyrus
American Pie – Don McLean
American Idiot – Green Day
Animal Song – Savage Garden
READ MORE...READ LESS

Answering Bell – Ryan Adams
A-Team – Ed Sheeran
All Along the Watchtower – Jimi Hendrix
Am I not pretty enough – Kasey Chambers
Ashes to Ashes – David Bowie
Are You Lonesome Tonight – Elvis
All the Small Things – Blink 182
A Million Reasons – Lady Gaga
Bad Moon Rising – CCR
Billie Jean – Michael Jackson
Before Too Long – Paul Kelly
Bohemian Like You – Dandy Warhols
Bittersweet Symphony – The Verve
Big Yellow Taxi – Joni Mitchell
Better Man – Pearl Jam
Brown eyed Girl – Van Morrison
Babylon – David Gray
Better Be Home Soon – Crowded House
Baby I love your way – Peter Frampton
Blowin' in the Wind – Bob Dylan
Boulevard of Broken Dreams – Green Day
Blackbird – The Beatles
Can't Get You Out of My Head – Kylie Minogue
Can't Buy Me Love – The Beatles
Cigarettes & Alcohol – Oasis
Confide in Me – Kylie Minogue
Come Together – The Beatles
Complicated – Avril Lavigne
Creep – Radiohead
Cry Baby Cry – The Beatles
Crazy Little Thing Called Love – Queen
California Dreamin' – Mamas and the Papas
Constant Craving – KD Lang
Can You Feel The Love Tonight – Elton John
Chateau Lobby #4 Father – John Misty
Choir Girl – Cold Chisel
Cheap Wine – Cold Chisel
Changes – David Bowie
Dancing in the Dark – Bruce Springsteen
Don't Panic – Coldplay
Daughters – John Mayer
Day Tripper – The Beatles
Daniel – Elton John
Dancing in the Street – Mick Jagger/David Bowie
Desire – U2
Distant Sun – Crowded House
Dirty Diana – Michael Jackson
Drive My Car – The Beatles
Don't Dream It's Over – Crowded House
Don't Go Breaking My Heart – Elton John
Don't Be Cruel – Elvis
Don't Look Back in Anger – Oasis
Dumb Things – Paul Kelly
Eleanor Rigby – The Beatles
Every Breath You Take – Sting
Eternal Flame – The Bangles
Everybody Hurts – REM
Fall at Your Feet – Crowded House
Faith – George Michael
Father and Son – Cat Stevens
Fire – Bruce Springsteen
Firecracker – Ryan Adams
I See Fire – Ed Sheeran
Five-hundred Miles – The Proclaimers
Folsom Prison Blues – Johnny Cash
Four Seasons in One Day – Crowded House
Forever Young – Bob Dylan
Fix You – Coldplay
Fly Me to The Moon – Frank Sinatra
Friday I'm In Love – The Cure
Fun Times in Babylon Father – John Misty
Flame Trees – Cold Chisel
Great Beyond – REM
Give A Little Bit – Supertramp
Got to get you into my life – The Beatles
Good Riddance (Time of your life) – Green Day
Going to a Town – Rufus Wainwright
God Only Knows – Beach Boys
God put a smile on your face – Coldplay
God told me to – Paul Kelly
The Gambler – Kenny Rogers
Girl from North Country – Bob Dylan
Happiness is a warm gun – The Beatles
Half of my Heart – John Mayer
Happy – Pharrell
Heroes – David Bowie
Horses – Darryl Braithwaite
Holy Grail – Hunters and Collectors
How to make Gravy – Paul Kelly
Home (This Must Be the Place) – Talking Heads
Have you ever loved a woman – Bryan Adams
Heart of Gold – Neil Young
Heard It Through the Grapevine – Marvin Gaye
Heaven – Talking Heads
Heaven – Bryan Adams
Here There and Everywhere – The Beatles
Hallelujah – Jeff Buckley
Heavy Heart – You Am I
Hey Jude – The Beatles
Here Comes the Sun – The Beatles
Hearts a Mess – Gotye
Help – The Beatles
High & Dry – Radiohead
Hit Me Baby, One More Time – Britney Spears
Hurt – Trent R
How deep is your love – Bee Gees
Hollywood Forever Cemetery – Father John Misty
How Soon is Now – The Smiths
Heart-shaped Box – Nirvana
I Guess That's Why They Call It the Blues – Elton John
I Can See Clearly Now – Jimmy Cliff
I Want It That Way – The Backstreet Boys
I Want to Hold Your Hand – The Beatles
I Want to Break Free – Queen
If You Leave Me Now – Chicago
I Just Called to say I love you – Stevie Wonder
I Feel Possessed – Crowded House
If Tomorrow Never Comes – Ronan Keating
In My Place – Coldplay
It's not unusual – Tom Jones
It's only natural – Crowded House
It's so easy to fall in love – Buddy Holly
Islands in the stream – Kenny Rogers
Island in the sun – Weezer
Isn't she lovely – Stevie Wonder
Into My Arms – Nick Cave
Imagine – John Lennon
Instant Karma- John Lennon
I Still Haven't Found What I'm Looking For – U2
I'm Writing a Novel – Father John

Michael Solo Acoustic Songlist
Jive talking – Bee Gees
Jolene – Dolly Parton
Jealous Guy – John Lennon
The Joker – Steve Miller
Jailhouse Rock – Elvis
Kiss from a Rose – Seal
Kiss me – Sixpence None the Richer
Knocking on Heavens Door – Bob Dylan
Kokomo – Beach Boys
Khe Sanh – Cold Chisel
READ MORE...READ LESS

Karma Police – Radiohead
Last Kiss – Pearl Jam
Layla – Eric Clapton
Landslide – Fleetwood Mac
Lean on Me – Bill Withers
Let's Dance – David Bowie
Light my Fire – The Doors
Like a Rolling Stone – Bob Dylan
Let it be – The Beatles
Lost Cause – Beck
Love Her Madly – The Doors
Love Me Tender – Elvis
Love is in the Air – JPY
Losing My Religion – REM
Lazarus – David Bowie
My Happiness – Powderfinger
Man On The Moon – REM
Mr. Brightside – The Killers
Mr. Tambourine Man – Bob Dylan
Mambo No. 5 – Lou Bega
The Man Who Sold the World – David Bowie
Maps – Yeah Yeah Yeahs
Mrs Robinson – Paul Simon
Man In The Mirror – Michael Jackson
Nothing Compares to You – Sinead O'Connor
Nancy from now on – Father John Misty
Never Tear Us Apart – INXS
Nowhere Man – The Beatles
No Surprises – Radiohead
Norwegian Wood – The Beatles
Not Pretty Enough – Kasey Chambers
New York, New York – Ryan Adams
One Crowded Hour – Augie March
Old Man – Neil Young
One – U2
Oh My – The Drones
Ob La Di – The Beatles
Perfect Day – Lou Reed
Perfect – Fairground Attraction
Picture in a Frame – Tom Waits
Rocket Man – Elton John
Rhiannon – Fleetwood Mac
Ricki Don't Lose That Number – Steely Dan
Ring of Fire – Johnny Cash
Sound of Silence – Simon & Garfunkel
Santa Monica – Savage Garden
Sex on Fire – Kings of Leon
The Ship Song – Nick Cave
Sorrow – David Bowie
Something Stupid (Like I Love You) – Frank Sinatra
Somebody to Love – Queen
Sing – Travis
Shape of You – Ed Sheeran
Steal My Kisses – Ben Harper
Stuck in The Middle With You – Steeler's Wheel
Sitting on the Dock of the Bay – Otis Redding
Somebody That I Used to Know – Gotye
Something – The Beatles
Something So Strong – Crowded House
Summer of 69 – Bryan Adams
Superstition – Stevie Wonder
Space Oddity – David Bowie
Stand by Me – John Lennon
Streets of Your Town – The Go-Betweens
Sweet Home Alabama – Lynard Skynard
Suspicious Minds – Elvis
Stop Crying Your Heart Out – Oasis
Taylor – Jack Johnson
The Most Beautiful Girl in The Room – Flight of the Conchords
These Days – Powderfinger
The Scientist – Coldplay
Times Like These – Foo Fighters
The Ballad of John and Yoko – The Beatles
Tangled Up in Blue – Bob Dylan
That Don't Impress Me Much – Shania Twain
Truly Madly Deeply – Savage Garden
To Her Door – Paul Kelly
The One I Love – REM
Take it Easy – The Eagles
Tears in Heaven – Eric Clapton
Tiny Dancer – Elton John
Throw your arms around me – Hunters and collectors
The closest thing to crazy – Katie Melua
There is a light that never goes out – The Smiths
There she goes – Lee Mavers
Time After Time – Cyndi Lauper
These boots are made for walking – Lee Hazelwood
Trouble – Coldplay
To Her Door – Paul Kelly
To the Moon and Back – Savage Garden
Unchained Melody – Righteous Bros.
Umbrella – Rhianna
Uptown Girl – Billy Joel
Waiting on the World to Change – John Mayer
Walking in Memphis – Marc Cohn
The Way You Make Me Feel – Michael Jackson
Wake Me Up When September Ends – Green Day
Warning – Green Day
Weather with you – Crowded House
Wicked Game – Chris Isaak
Wonderwall – Oasis
Working Class Hero – John Lennon
When the Stars Go Blue – Ryan Adams
Walking on Broken Glass – Annie Lennox
When You Say Nothing at All – Ronan Keating
When You're Gone – Bryan Adams
When I'm 64 – The Beatles
Where the wild roses grow – Nick Cave
With a little help from my friends – The Beatles
With or without you – U2
What a Wonderful World – Louis Armstrong
Why Does it always rain on me – Travis
Why don't we do it in the road – The Beatles
We can work it out – The Beatles
While my guitar gently weeps – The Beatles
Wild Horses – The Rolling Stones
Wild World – Cat Stevens
Wonderwall – Oasis
Your Song – Elton John
Yesterday – The Beatles
Yellow – Coldplay
You Got Nothing I Want – Cold Chisel
You Can't Hurry Love – Phil Collins
You Oughta Know – Alanis Morrisette
You're so vain – Carly Simon
You've Got A Friend in Me – James Taylor
Young Americans – David Bowie
You're Gonna Make Me Lonesome – Bob Dylan
Zombie – The Cranberries
Ziggy Stardust – David Bowie

More great entertainment options for your Wedding or Event!
Blue Planet Entertainment have a fantastic range of Musicians, DJ's and Wedding Entertainers that will set the tone for your event and deliver an entertaining, engaging and memorable performance. If you are looking for an Acoustic Duo or Trio, a Cover band, a Jazz Band, a Wedding Band or Entertainment for your Corporate Event, you are in the right place.
Blue Planet Entertainments professional approach to each inquiry means that you get that best service possible. We work with you to make sure you engage the perfect Entertainment to suit your experience and budget
Through the excellent service we provide, Blue Planet Entertainment are working with some 'Great Australian' companies on an ongoing basis.
Call us on 1300 738 735 to discuss Entertainment Options for your next event!!
Check out more great LIVE entertainment at Blue Planet Entertainment TV!!

Summary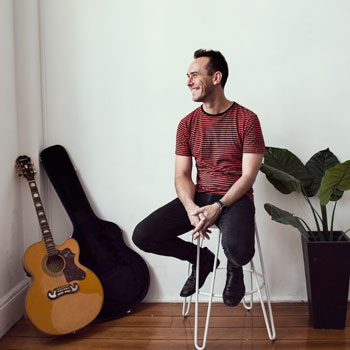 Service Type
Solo singer guitarist hire
Provider Name
Blue Planet Entertainment
,
Level 10, 440 Collins St,
,
Melbourne
,
VIC
-
3000
,
Telephone No.1300738735
Area
Description
Michael is a solo singer based in Melbourne and available for Weddings and Corporate events