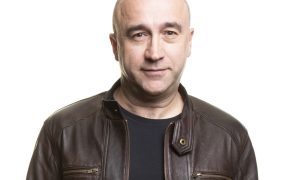 George Kapiniaris …is one of this country's best loved comedy, music and TV stars – having had an incredible impact on Australian popular culture over the last thirty plus years.
George's claim to fame was his starring role in the hugely popular stage show 'Wogs Out Of Work'. Since then, the Australian public has continued to see him use his Greek heritage as inspiration for future roles and performances.
George developed his popular style of ethnic comedy at Rusden College in 1985. Straight away he was labelled as a pioneer of Ethnic Humour in this country.
We all loved him as DJ in 'The Flying Doctors' and who could forget his starring role as the manic waiter Memo in TV's 'Acropolis Now' from 1989 to 1992 ) A show which he co-produced & co-created). Since 1992 george has also been the front man of his 70's cover band 'The Flares'.
In 2004 George was nominated for a Green Room Award for his role of Stretch in the musical 'Oh, What a Night'. other musical credits include 'The Rocky Horror Show' and 'Return to the Forbidden Planet'.
His theatre credits include 'The Resistable Rise of Arturo Ui' for the MTC, 'The Queen and I ', 'An Evening with Merv Hughes' and Guy Masterson's production of '12 Angry Men'.
George's film credits include 'Alex and Eve', 'Big Mammas Boy', 'Thundersruck', 'Bloody Footy', 'Fat Pizza', 'Housos The Movie', 'Closer and Closer Apart' & 'Joey' – George also appeared on the TV series 'Its A Date!'.
Kapiniaris was also seen in the controversial mini series 'Underbelly', playing George Defteros – the lawyer to Melbourne's underworld. In 2009 George appeared as a regular panelist on the very popular SBS show "The Squiz".
In Adelaide George is best known for his Barista Stalking character 'George' in the extremely popular RAA ads which ran for over 12 seasons. Well over 70 ads. And rumour has it that he might be asked to do a few more in the not too distant future.
George is currently touring OZ with Joe Avati, Tahir & Rob Shehadie in their Hit Comedy Show 'Straight Outta Compo' which has already received five star reviews.
He and his Co Stars have received two ACE awards for Best Comedy for their 'Il Dago' Shows and last year, he and his team were again nominated in the Best Comedy Category for their 'Wildwogs' Production.
George recently played a Vulgarian Spy in The Australian production of 'Chitty Chitty Bang Bang The Musical' and starred last year in The Production Company's Award Winning Show 'Nice Work If You Can Get It!' where he stole the show with amazing reviews.
George Kapiniaris Testimonials
This is what the reviewers think of George…
"George Kapiniaris walked out on stage and gave a side-splitting performance that was original and hilarious."
REVIEW 9/10 STARS
Adelaide Fringe Review: Straight Outta Compton – the boys are back
By Tony Polese · On February 23, 2017
"Well, for starters, you can trust George Kapiniaris to make you laugh solidly for an hour……Kapiniaris keeps the gags flying!"
Patrick McDonald
Arts Editor, Advertiser **** 2015
• "George Kapiniaris is a seriously funny dude…"
• "…he was much funnier than I expected him to be and our group put it down to him blossoming away from the Wog Boy shadow."
• "For goodness sake, next time he's in town, make sure you catch this hilarious show."
Eric Kontos
South West Voice (9 out of 10) 2015
The crowd was clearly delighted at the manic antics of a born show-off…
Not much was missing from the show….
In the end, the guy is a terrific live performer …..
His mouth moves at a million miles an hour when he's on a roll, and all the audience can do is sit back and let the fun wash over them…..Gold!!!
Rosie van Heerde
The Clothesline 2015
"If the Simpsons had been Greek Australians, Kapiniaris could do the lot. Single-handedly"
The Herald Sun *****2010
"Kapiniaris alone is worth the price of the admission….His energetic performance suitably warms the crowd up for the remaining performers."
The Age review for Il Dago 2 ****2010.
"Kapiniaris is relentless…….
A great collection of comic mastery that doesn't slow down for a second."
The Advertiser 2010 *****
'A charming and energetic comedian and talented actor….comedic genius!'
Adelaide Advertiser – March 2008
'A hilarious show. My cheeks still hurt. * * * *'
Sunday Mail
"Kapiniaris fires up a a party atmosphere single-handed"
The Advertiser * * * *
"George Kapiniaris is a very engaging performer…loved by Aussie audiences….he gives his audience what they paid for- big laughs"
MC Reviews
"George Kapiniaris is an outstanding performer…he is a rare talent that has audiences eating out of his hand….it is definitely worth seeing Kapiniaris in full flight"
The Territory news
"What more can you say about George Kapiniaris that hasn't already been said…the guy is an incredible talent….the way he manipulates and seduces people into fits of laughter is masterful to say the least…..hilarious, side splitting, a treat"
Beat magazine
You've seen George on:
* Underbelly
* Kick
* Acropolis Now
* Joker Poker
* The Flying Doctors
This award winning comedian is absolutely the Risk-Free option why take a chance?
– Acropolis Now Logie (Writer and Actor& Producer) 1993
– (IL DAGO) Ace Awards for 'Best Comedy' 7 'Most Outstanding Performance 2007'
– (Bloody Footy) Most Popular Short Film 2005
– (Oh What A Night) Green Room Nomination 2003
From after dinner entertainment to conferences, client parties and product launches, sporting events & festivals. Ask the hundreds of delighted clients
including…
Client List:
RAA INSURANCE
FLINDERS UNIVERSITY
DEAKIN UNIVERSITY
WONDERLICH TILES
EZY DVD
GROLLO GROUP
VICTORIAN PANEL BEATERS ASSOCIATION
EJM FINANCIAL SERVICES
LATROBE UNIVERSITY
CASURINA SHOPPING CENTRE DARWIN
HOBART WREST POINT CASINO
LAUNCESTON CASINO AND COUNTRY CLUB
CROWN CASINO
TELSTRA
GOLD COAST FILM CONFERENCE
ESANDA FLEET PARTNERS
LAIKI BANK
METRICON HOMES
RIVERGUM HOMES
METROPOLITAN FIRE BRIGADE
FORD AUSTRALIA
NANDA PASTA
AUSTRALIAN MASTERS GAMES
LAW INSURANCE ASSOCIATION VICTORIA
RADIOLOGISTS ASSOCIATION VICTORIA
DEAKIN UNIVERSITY GEELONG
FLEMINGTON MARKETS
J. WALTER THOMPSON ADVERTISING
BOSCH
NEXIUM
COLONIAL STADIUM
ODYSSEY HOUSE
TARGA TASMANIA
PACO GEELONG
OPAL NERO
BLACK DEATH VODKA
CONTAINERS LTD
MYER
MARATHON FOOD
VARIETY CLUB
SOUTHERN STAR
SWAN INSURANCE
SPIRIT FILMS
ENTROPY PICTURES
Client List:
ADELAIDE CROWS FOOTBALL CLUB
RICHMOND FOOTBALL CLUB
MELBOURNE FOOTBALL CLUB COTERIE
MELBOURNE STORM
MELBOURNE VICTORY
CARLTON FOOTBALL CLUB
SOUTH AUSTRALIAN SOCCER LEAGUE
HEIDLEBERG UNITED SOCCER CLUB
VICTORIAN SOCCER FEDERATION
HURSTVILLE SOCCER CLUB
SYDNEY OLYMPIC SOCCER CLUB
BULLEEN ZEBRAS
WOOLONGONG OLYMPIC
LIVERPOOL OLYMPIC
DONCASTER ROVERS SOCCER CLUB
DONVALE FOOTBALL CLUB
SOUTH MELBOURNE HELLAS SOCCER CLUB
CHELSEA HADJUL SOCCER CLUB
SHEPPARTON SOCCER CLUB
BULLEEN KINGS
BRIGHTON LIFESAVERS CLUB
BENDIGO JOCKEY CLUB
WORLD MASTERS GAMES ADELAIDE
DARLING HARBOUR GREEK FESTIVAL SYDNEY
ANTIPODES FESTIVAL MELBOURNE
GENDI FESTIVAL ADELAIDE
ODYSSEY FESTIVAL ADELAIDE
LYGON STREET FESTA
STRAWBERRY FESTIVAL MYRTLEFORD
SUNSHINE GREEK FESTIVAL
CYPRIOT FEST DARREBIN
TEMPLESTOWE STREET FESTIVAL
APOLLO BAY MUSIC FESTIVAL
LAUNCESTON COMMUNITY FESTIVAL
OLYMPIC TORCH FESTIVAL BRIGHTON LE SANDS
GLENTI FESTIVAL DARWIN
MUNSLEVAT JAZZ FESTIVAL
PANIGIRI BRISBANE
WOMENS WRITERS FESTIVAL ATHENS
BONEGILLA FESTIVAL ALBURY
DROMANA ARTS FESTIVAL
GOYNZ FESTIVAL WELLINGTON NEW ZEALAND
GLOBE FESTIVAL
WHITTLESEA MULTICULTURAL FESTIVAL and many more
More great entertainment options for your event!
Blue Planet Entertainment have a fantastic range of Corporate Event Entertainment and Wedding Entertainers that will set the tone for your event and deliver an entertaining, engaging and memorable performance. If you are looking for an Acoustic Duo or Trio, a Cover band, a Jazz Band, a Wedding Band or Entertainment for your Corporate Event, you are in the right place.
Blue Planet Entertainments professional approach to each inquiry means that you get that best service possible. We work with you to make sure you engage the perfect Entertainment to suit your experience and budget
Through the excellent service we provide, Blue Planet Entertainment are working with some 'Great Australian' companies on an ongoing basis.
Call us on 1300 738 735 to discuss Entertainment Options for your next event!!
Check out more great LIVE entertainment at Blue Planet Entertainment TV!!
Summary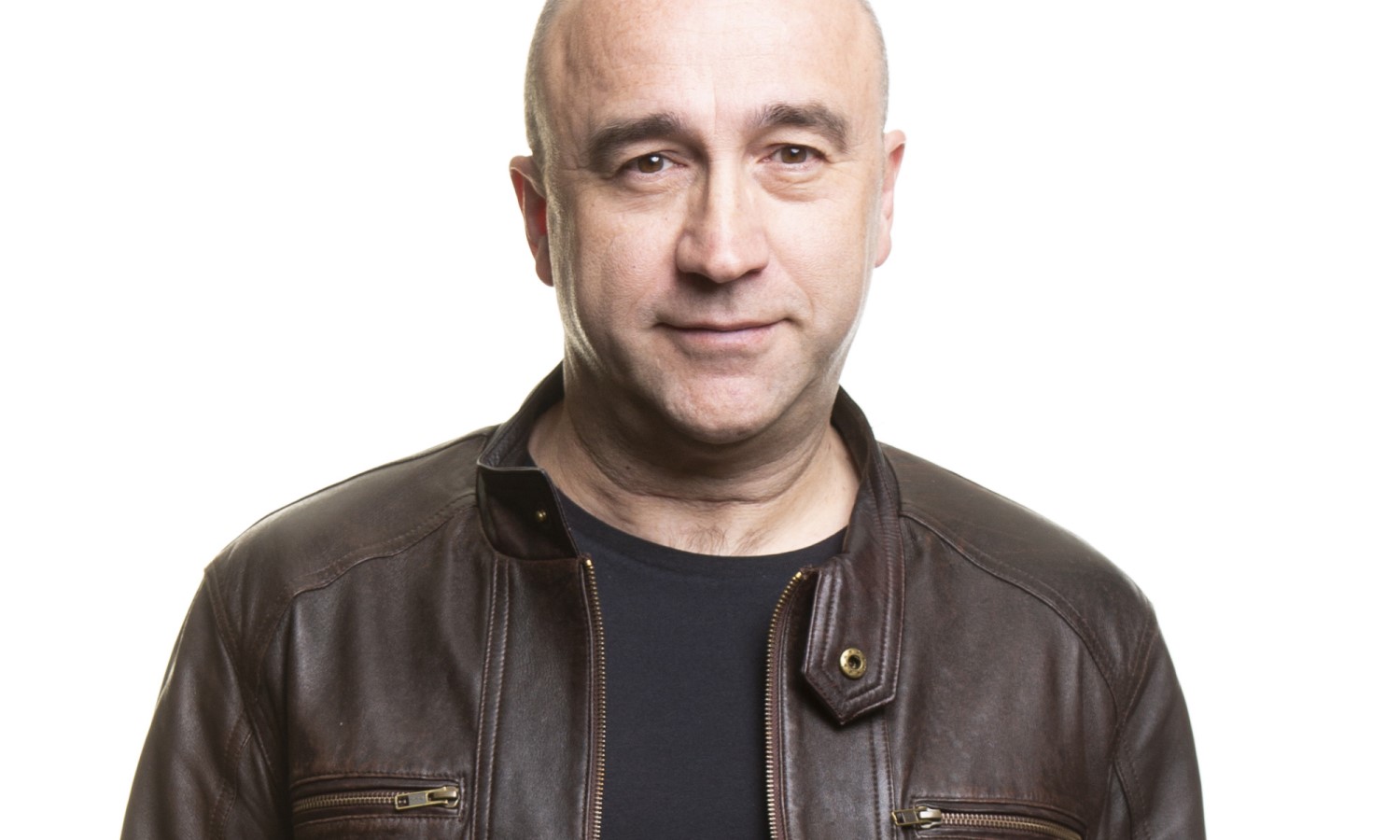 Service Type
George Kapiniaris comedian, musician, actor, MC
Provider Name
Blue Planet Entertainment
,
Level 10, 440 Collins St
,
Melbourne
,
Victoria
-
3000
,
Telephone No.1300 738 735
Area
Melbourne, Sydney, Brisbane and Australia Wide
Description
George Kapiniaris is one of this country's best loved comedy, music and TV stars