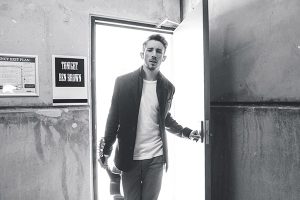 Ben Brown has performed all over the world. From the age of 6 he's been jumping on to every stage he could find. His formative training came from a musical family and years of performing at arts schools in Melbourne. Straight after graduating he travelled to Japan to perform in shows at Tokyo Disneyland. Upon returning home, he landed his first big musical 'Monty Pythons Spamalot'. Shortly after, he joined the casts of Follies, Damn Yankees, Mame, Crazy for You, The Boyfriend, Sugar and the The Boy From Oz. In 2010 Ben joined the musical Wicked, and toured around Australia and Asia.
After returning home, he joined band mates Sam and Sam on stage to form the Stephens St Trio. Since then, he has performed in New York at the Broadway Backs Boston benefit concert, was a guest artist at Voices For Change and played solo acoustic sets in an Australian Bar on 38th st.
In 2013 Ben Brown joined the TapPack. A group of Ratpack inspired individuals singing and tap-dancing along to the classics. This year they performed at the Tipi Am Kanzleramt theatre in Berlin for a two month hit season. Ben Brown also recently toured around Australia with the musical Singing in The Rain, covering the roll of Cosmo.
Ben Brown
…musical skill and experience as an entertainer have crafted him into the unique talent that he is today.
See Ben Brown LIVE in these videos!!
Ben Brown Solo Acoustic – Repertoire
1. 20 Good Reasons – Thirsty merc
2. 3am – Matchbox 20
3. 500 Miles -The Proclaimers
4. 83 – John Mayer
5. A team – – Ed Sheeran
6. Aint No Sunshine – Bill Withers
7. All I do – Stevie Wonder
8. American Boy – Estelle
9. Angel – Shaggy
10. Baby I Love Your Way – Peter Frampton
READ MORE...READ LESS
11. Be Myself Again – Eric Benet
12. Better Be Home Soon – Crowded House
13. Better Man – Pearl Jam
14. Black And Gold – Sam Sparro
15. Blame It on Me – George Ezra
16. Black Bird – The Beatles
17. Blister In The Sun – Violent Femmes
18. Blowers Daughter – Damien Rice
19. Breakeven – The Script
20. Breakfast At Tiffanys – Deep Blue Something
21. Brown Eyed Girl – Van Morrison
22. Bubble Toes – Jack Johnson
23. Change The World – Eric Clapton
24. Cheyenne – Jason Derulo
25. Counting Stars – One Republic
26. Dakota – Stereophonics
27. Drive – Incubus
28. Dumb Things – Paul Kelly
29. Easy – Lionel Richie
30. Faith – George Michael
31. Fast Car – Tracy Chapman
32. Fields Of Gold – Sting/Eva Cassidy
33. Fire And Rain – James Taylor
34. Flake – Jack Johnson
35. Free Falling – Tom Petty
36. Fresh Eyes – Andy Grammar
37. Forget You – Cee lo Green
38. Get Lucky – Daft Punk
39. Girls Just Wanna Have Fun – Cindy Lauper
40. Give Me One Reason – Tracy Chapman
41. Time of your life)- Green Day
42. Grenade – Bruno Mars
43. Half Of my Heart – John Mayer
44. Happy – Pharrell
45. Hey Ho – Luminers
46. Hey Soul Sister – Train
47. Hey Ya – Outkast
48. Hold Back The River – James Bay
49. Holdin On – Gregory Porter
50. Holy Grail – Hunters and Collectors
51. Horses – Daryl Braithwaite
52. House Of Gold – 21 Pilots
53. Hallelujah – Leonard Cohen
54. Human Nature – Michael Jackson
55. I Can't Dance – Phil Collins
56. I Don't Wanna Be – Gavin Degraw
57. I Got A Woman – Ray Charles
58. I Need A Dollar – Aloe Balcc
59. I Want You Back – Jackson 5
60. I'm Yours – Jason Mraz
61. If You Could Only See – Tonic
62. Is this Love – Bob Marley
63. It Wasn't Me – Shaggy
64. Just The Two Of Us – Bill Withers
65. Just The Way You Are – Bruno Marz
66. Latch – Sam Smith
67. Lazy Song – Bruno Marz
68. Lean On Me – Bill Withers
69. Learn To Fly – Foo Fighters

.
Ben Brown Solo Acoustic – Repertoire
70. Let It Be – The Beatles
71. Let Your Light – Ben Abraham
72. Live High – Jason Mraz
73. Lonely Boy – The Black Keys
74. Long Train Runnin – Doobie Brothers
75. Lost – Frank Ocean
76. Lover, You Don't Treat Me – Sonia Dada
77. Love Stoned – Justin Timberlake
78. Make You Feel My Love – Bob Dylan
79. The Man Who Can't Be Moved – The Script
READ MORE...READ LESS
80. Master Blaster – Stevie Wonder
81. Mess Is Mine – Vance Joy
82. Moon Dance – Van Morrison
83. My Happiness – Powder Finger
84. My Hero – Foo Fighters
85. My Stupid Mouth – John Mayer
86. No Diggity – Blackstreet
87. No One – Alicia Keys
88. No Such Thing – John Mayer
89. Oppurtunity – Pete Murray
90. People Get Ready – The Impressions
91. Please Don't Stop The Music – Rihanna
92. Pumped Up Kicks – Foster The People
93. Raglan Road – The Dublineers
94. Red – Daniel Merriweather
95. Rehab – Amy Winehouse
96. Remember The Time – Michael Jackson
97. Ride Wit Me – Nelly
98. RipTide – Vance Joy
99. Royals – Lorde
100.Rude – Magic
101.Sail The Widest Stretch – Powder Finger
102.Save Tonight – Eagle eye Cherry
103.Semi Charmed Kinda Life – Third Eye blind
104.Sex Is On Fire – Kings of Leon
105.Sexy And I Know It – LMFAO
106.Shape Of You – Ed Sheeran
107.Shimmer – Fuel
108.Shiver – Coldplay
109.Shower The People – James Taylor
110.Someday Someday – Thirsty Merc
111.Somebody That I Used To Know
112.Sorry – Justin Bieber
113.Stay With Me – Sam Smith
114.Steal My Kisses – Eagle Eye Cherry
115.Stolen Dance – Milky Chance
116.Stop This Train – John Mayer
117.Stuck In The Middle – Stealers Wheel
118.Summer Of 69 – Bryan Adams
119.Superstition – Stevie Wonder
120.Sweet Home Alabama – Lynyrd Skynyrd
121.Talk Is Cheap – Chet Faker
122.Taylor – Jack Johnson
123.Throw Your Arms – Hunters and Collectors
124.Times Like These – Foo Fighters
125.Tip Of My Tongue – Diesel
126.Titanium – Rihanna
127.Treasure – Bruno Marz
128.U.N.I – Ed Sheeran
129.Unwell – Matchbox 20
130.Use Somebody – Kings of Leon
131.Valerie – Amy Winehouse
132.Waiting on the world to change – John Mayor
133.Wake Me Up – Avicii
134.Wha'cha Know bout -Donovan Frankenreiter
135.What Do you Mean – Justin Bieber
136.Wind Cries Mary – Jimi Hendrix
137.Without You – u2
138.Wonderwall – Oasis

" When it came to selecting someone to perform throughout our wedding ceremony, I knew I had to look no further than Ben Brown. As a musician and vocalist, Ben is absolutely first rate. Not only is his repertoire full of crowd-pleasers, he was also wonderfully flexible when it came to learning and performing some specific numbers for us on our special day. I couldn't recommend Ben more highly. He's a great fit for any occasion" Jensen Overend Engagement
" Ben did a brilliant job our wedding engagement! He arrived with plenty of time to set up and made sure our evening went as smoothly as possible. He went above and beyond to make sure everyone had a wonderful time! Couldn't recommend him enough. Thank you for making our party such an enjoyable night! "
"born to perform" Anne Ward
More great entertainment options for your event!
Blue Planet Entertainment have a fantastic range of Corporate Event Entertainment and Wedding Entertainers that will set the tone for your event and deliver an entertaining, engaging and memorable performance. If you are looking for an Acoustic Duo or Trio, a Cover band, a Jazz Band, a Wedding Band or Entertainment for your Corporate Event, you are in the right place.
Blue Planet Entertainments professional approach to each inquiry means that you get that best service possible. We work with you to make sure you engage the perfect Entertainment to suit your experience and budget
Through the excellent service we provide, Blue Planet Entertainment are working with some 'Great Australian' companies on an ongoing basis.
Call us on 1300 738 735 to discuss Entertainment Options for your next event!!
Check out more great LIVE entertainment at Blue Planet Entertainment TV!!
Summary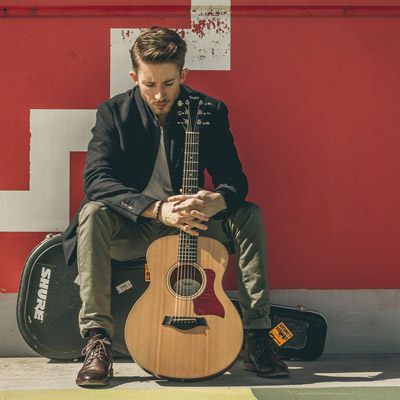 Service Type
Ben Brown Solo Acoustic Hire
Provider Name
Blue Planet Entertainment
,
Level 9, 440 Collins Street
,
Melbourne
,
Victoria
-
3000
,
Telephone No.1300 738 735
Area
Description
Ben Brown Solo Acoustic Singer Guitarist and Entertainer for Hire in Melbourne, Sydney and Brisbane at Blue Planet Entertainment