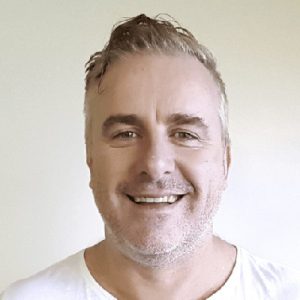 Nick Bowditch
Australia's storytelling expert!
Nick Bowditch is a successful (and unsuccessful) entrepreneur, storyteller, marketer, best-selling author, addict, mental health advocate, sexual abuse victim, suicide survivor, and someone who lives with Post-Traumatic Stress Disorder.
He is only person in the Southern Hemisphere to have worked at both Facebook and Twitter, and the only person in the world to have worked at both brands in their marketing departments, he's a thought-leader in using social media as a storytelling tool for business, a sought-after keynote speaker and MC and now travels nationally and internationally encouraging people to be the very best versions of themselves, to find their true voice, to tell their story better, and to find their kindness.
What is storytelling and why is story telling important to business?
Humans love stories. And we love storytelling. Stories make the complex simple, the forgettable stuff memorable, the emotional even more emotional. And it's what the entire professional speaking industry is built on. There is no more compelling skill to have than to be a good storyteller. It makes you persuasive, trustworthy, and sought-after. Humans have been storytelling since our own Dreamtime, for the last 60,000 years, stories have been told between people and passed down to the next generation, more enriched each time. Storytelling is effective communication. And every person and every business needs to keep improving the effectiveness of their communication, by continuing to improve their storytelling.
What does Nick Bowditch speak about?
How to be more compelling, persuading, authentic and effective in your life by becoming more proficient at storytelling, whether it be online or in real life. Nick explains why storytelling is a life skill that everyone needs to work on.
Why book Nick Bowditch for your event?
• Storytelling is the most under-rated, yet most powerful business skill anyone can have in 2018. Stories are compelling, engaging, persuasive, and great for sales, marketing, advertising, and business growth.
• As Australia's storytelling expert, Nick gives audiences both new skills to tell stories better, and the confidence to take away what he shows them and start telling stories better straight away.
• Nick Bowditch demonstrates the power of story by sharing lots of his own stories, both personal and business ones.
• As the only person in the world to tell stories for both Facebook and Twitter as a manager in their marketing teams, Nick Bowditch has immense credibility as a storyteller in the modern online era.
• Nick's strengths as a speaker are that he is genuine, authentic, entertaining and truly unique. He impacts his audiences in ways very few speakers can, as he shares sometimes very personal insights and life lessons he has discovered.
Nick as an MC
One of the hardest things about putting a conference, seminar, or event together, is finding the right person to bring all the moving parts together and make it seamless, professional, and entertaining, without having to make the event all about them.
Secure the services of an MC that is approachable, relatable and engaging. Someone who understands it's your event, can keep things moving without sounding rushed. Someone with experience in holding the attention of audiences for a living. Nick Bowditch has hosted big conferences, smaller boutique events, seminars, symposiums, sporting events like boxing nights and sporting franchise home game days, and he would love to help make your big event run smoothly too.
What client's say about Nick Bowditch…
"Having worked with Nick on numerous occasions, I can absolutely guarantee that he delivers on his promise. Audiences love him. he calls it as he sees it and I have absolute admiration and respect for his speaking "kick-assedness'. Book Nick and every expectation that you have will be exceeded – and your audience will have a blast." Speaker and best-selling author, Andrew Griffiths
"Energetic and natural."
PIT Group

"Dead set amazing speaker. Relates to all ages and tells it like it is."
Yellow Brick Road Wealth Management
"The best!"
Online Marketing Australia
"Easy to listen to. Nick was a real standout. Intelligent. Funny. Authentic."
DivorceResource.com.au
"Nick knows his stuff and you won't find a more informed speaker and innovative thinker. I've had Nick present at several of my events over the last 4 years, and put simply: Nick rocks!"
Terri Cooper Events
"Authentic, intelligent, amusing, and very giving of his time and knowledge. Always happy to answer questions and gives an honest response. If you look around a room when Nick's speaking, you will notice he has the audience's undivided attention, the content is always that good. Love hearing him speak whenever we get the chance."
Eon Digital
"As real as any speaker I have ever met. We connected at a totally different level. Can't fault the guy."
Bidz Direct
"Exhilarating and entertaining. Knowledge in abundance."
Innovativ-e-news
More Speaker options for your event
Blue Planet Entertainment have a fantastic range of speakers from sporting and business worlds who can set the tone for your event and deliver a talk that's both entertaining and memorable. If you are looking for a keynote speaker, sports speaker, motivational speaker, celebrity speaker, lifestyle speaker, business speaker conference facilitator, MC or for something completely different, you are in the right place.
Blue Planet Entertainments professional approach to each inquiry means that you get that best service possible. We work with you to make sure you engage the perfect speaker to suit your experience and budget
Through the excellent service we provide, Blue Planet Entertainment are working with some 'Great Australian' companies on an ongoing basis.
Call us on 1300 738 735 to discuss your next event speaker!!
Check out more great entertainment options at Blue Planet Entertainment TV!!
Summary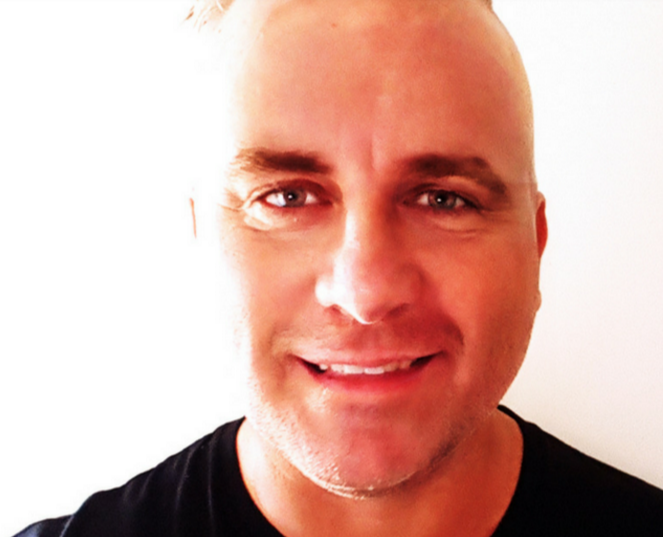 Service Type
Motivational Keynote Speaker and MC
Provider Name
Blue Planet Entertainment
,
Level 10, 440 Collins Street
,
Melbourne
,
Victoria
-
3000
,
Telephone No.1300 738 735
Area
Description
Nick Bowditch Keynote Speaker and Motivational Speaker - As the only person in the world to tell stories for both Facebook and Twitter as a manager in their marketing teams, he has immense credibility as a storyteller in the modern online era